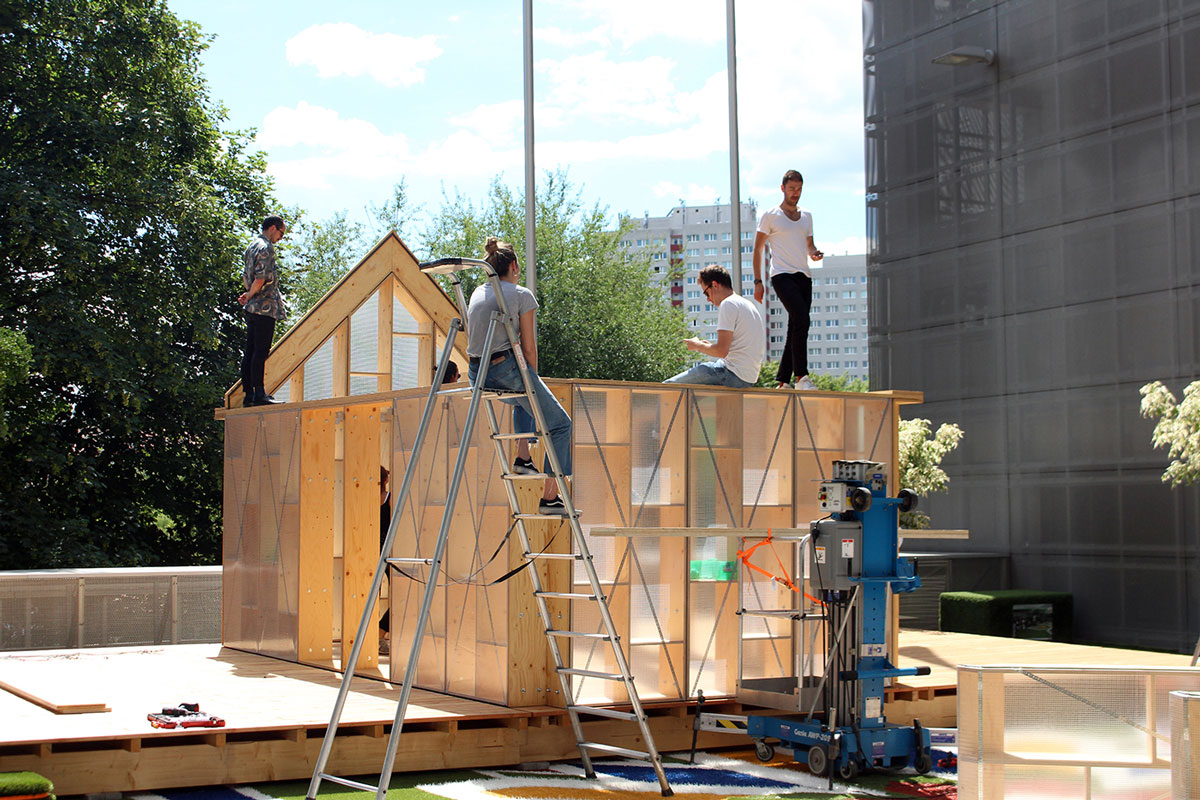 The PLUG-IN project, is a pavilion that is co-produced by students and refugees as part of the Home not Shelter! Initiative in Berlin. In the case of the precarious housing situation of refugees in emergency shelters, the PLUG-IN can physically expand the living spaces and create an offer that goes far beyond mere housing needs. The PLUG-IN thus enables a perspective that extends beyond living and offers the residents an active employment, which can certainly be understood in the sense of a longer-term action and as social-cultural integration.

PLUG-IN is an open, modular and replicable space structure that creates high-quality architecture through collaborative processes. The PLUG-IN version, which is specifically proposed for the Dutch Embassy in Berlin, is an experimental space for communication purposes. A focal point and architectural space that is specifically used for the festivities during the MakeCity Festival 2018 in Berlin. As a communal pavilion, the PLUG-IN not only offers a unique architectural framework, but above all the PLUG-IN allows a wide variety of use for its visitors and users.

The project, conceived as a 'greenhouse', reflects the main-theme of the MakeCity 2018 festival at various levels: Architecture // Space, Structures // Processes and Urban // Nature. A team of architecture students at the CODE department of the TU Berlin, built the PLUG-IN in a collaborative process together with refugees and realised it under the direction of Prof. Ralf Pasel, Max Hacke and their team.

At the end of the MakeCity Festival, the modular pavilion was dismantled and made permanently available to the refugee shelter in Berlin-Buch as a community pavilion.