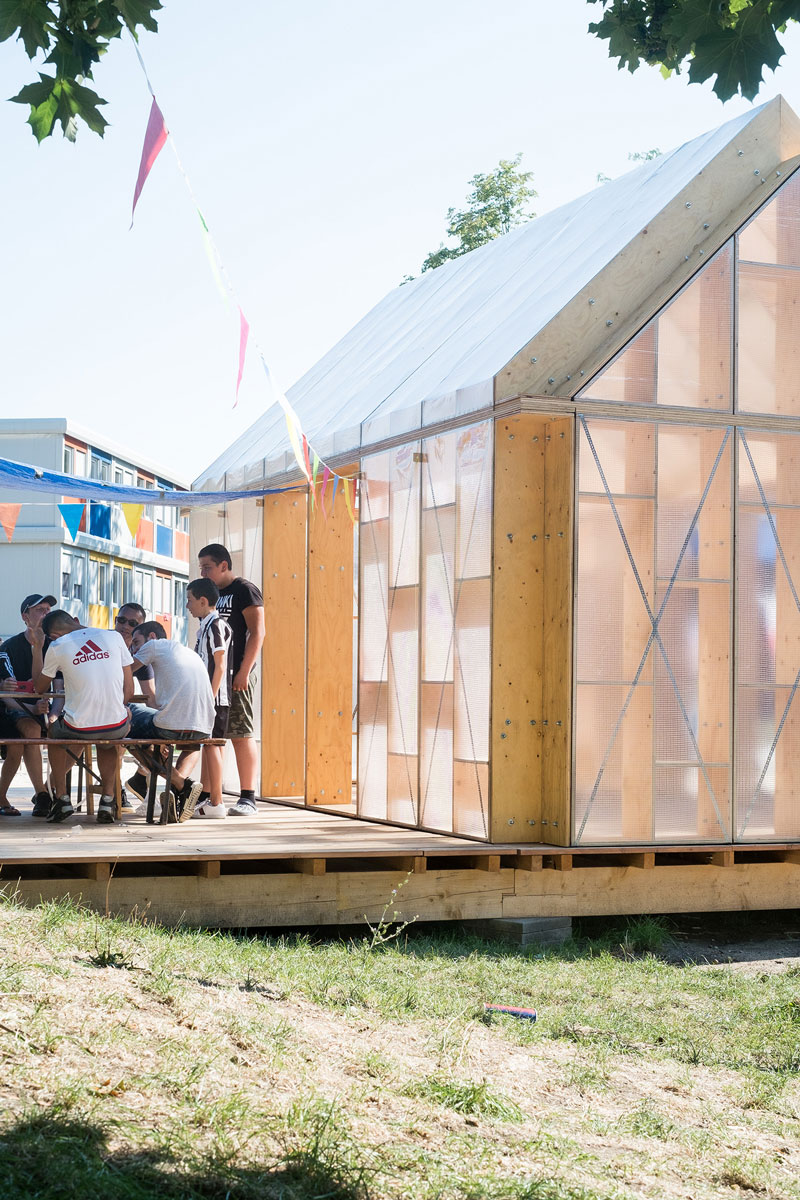 The PLUG-IN project, is a pavilion that is co-produced by students and refugees as part of the Home not Shelter! Initiative in Berlin. In the case of the precarious housing situation of refugees in emergency shelters, the PLUG-IN can physically expand the living spaces and create an offer that goes far beyond mere housing needs. The PLUG-IN thus enables a perspective that extends beyond living and offers the residents an active employment, which can certainly be understood in the sense of a longer-term action and as social-cultural integration.

After having been exhibited during the MakeCity Festival inside the Dutch Embassy in Berlin, the structure has been implemented as a community pavilion inside a refugee shelter in Berlin and offers both the inhabitants as well as its neighbourhood a meeting place. The pavilion offers an informal spatial program that can be understood as a response to the refugees housing situation in emergency shelters. The pavilion physically expands the inhabitants' livings spaces and provides a communal platform for events and meeting point. It is being used by a local gardening initiative as a greenhouse and other educational workshop formats.

The PLUG-IN is a modular timber construction conceived upon the principles of self-build-constructions. The materials used are cheap and available in any construction store. The modules that make up the pavilion are light-weight and can be handled easily by one or two people. The modular construction allows for an adaptive and flexible use. It can be built at various sizes depending on its specific site and function.